Nakia Quarles:
Endie Fiya
Nakia Y. Quarles, CWP is the former VP of Global Marketing and Executive A&R for Metal 2 Music Records/SMG and Metal 2 Music Entertainment Management, Certified Wedding & Events Planner, Owner of ~N~ Motion Events, Promoter, BMI Songwriter, and Victims Advocate. She started with Metal 2 Music as the East Coast Affiliate Event & Entertainment Management Liaison, combining her skills and knowledge from her event planning business and her extensive knowledge in the hotel/tourism industry with entertainment management. Soon after, Nakia began to Talent Scout for the label, seeking artists for airplay, interviews, and roster consideration. Under the very structured guiding and mentorship of Metal 2 Music Executive, Franz "Sincere" Ates, she advanced into a Music Business Consultant, an Artist Development Representative, Artist Management, Executive A&R and VP of Global Marketing. As the chief promoter for the label, she handled all social media marketing and advertising, global marketing, and served as the Program Director for AllThingzFranz.com Radio. Nakia previously hosted Independent Everything, the globally produced Blog Talk Radio Show of Metal 2 Music Records/SMG. She also co-hosted the globally aired Franzaliscious Music Video n More Show, on AllThingzFranz.com Radio with Nerve DJ Franz The Hybrid One and "Sexy Saturdays," Real Talk About Acting Out Your Fantasies With Your Mate on The Artists Loft. Affectionately known as the #grlNmotion, currently, you can find Nakia promoting events and independent artists, managing artists, and hosting the Blog Talk Radio Show, E.n.d.i.e. Fiya and He Said, She Said! HOT TOPICS with Nakia & Rich (hosted by E.n.d.i.e. Fiya). E.n.d.i.e. Fiya is the spin off show of Independent Everything (produced and globally syndicated by Metal 2 Music Records/SMG). Both shows are platforms that give the independent communities, to include music artists, producers, bloggers, authors, models, actors, writers, non-profits... ANYONE doing anything independently, an avenue of expression to get their brands out there for our fans, followers, listening audience, and the world to know about.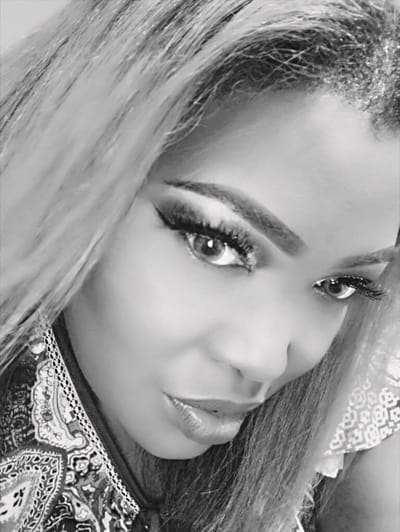 Rebel Kuzco:
Artist
Rebel Kuzco is a Grand Rapids, MI based artist formerly with the duo Rosewood 2055. It is the experiences from his hometown and musical journey that affect his story. He began touring globally in 2013, building buzz and momentum through specific working relationships. Mainly the legendary Hip Hop group Slum Village. After a successful EP titled "Hey!" with Rosewood 2055. At the height of their success Rosewood 2055 disbanded, he embarked on a solo career. Now ready to conquer the world Rebel Kuzco has released his debut solo project, "Llamas and Luchadors," that released on August 31st, 2018.
Apple Music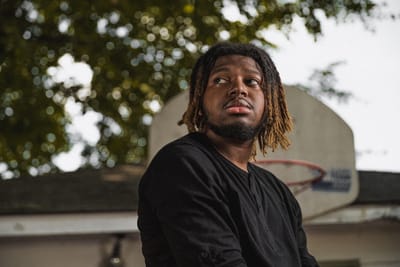 Rae.Dianz:
Artist
Rae.Dianz, a 22 year old new female emcee on the scene. Reviving the old school and merging that with the current heat. Most subject matter of her tracks (including her new EP BUOCHIC) she's released have been focused mainly on mental health, which shes adamant on being vocal about. Although her voice is soothing and straightforward, she is more complex then what meets the eye.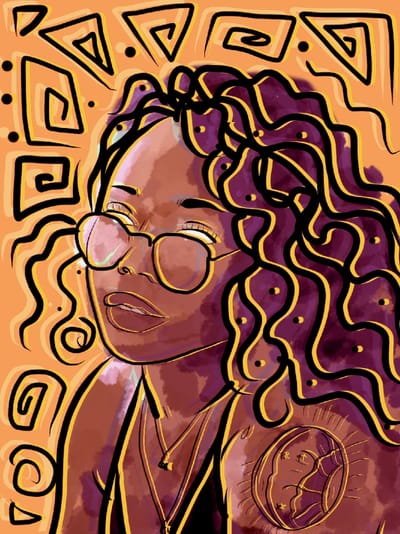 Lucas Spicer:
Producer
Lucas Spicer // London (UK) based hip hop producer. The 27 year old beatsmith is currently working on his debut album "Jewelz" to be released late 2018. His signature sound is based on a love of sampling and soulful textures, creating detailed soundscapes unique to the beat scene. His influences include // Jay Dilla, Flying Lotus, Knxwledge and Kanye. https://soundcloud.com/lucas_spicer https://www.instagram.com/lucas__spicer